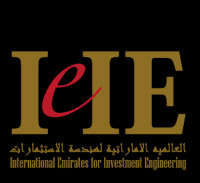 Welcome to IeIE
International Emirates for Investment Engineering (IeIE) is a subsidiary of International Emirates Business Group of Companies (IeBG).
IeIE was established in 2008 with the purpose of managing and investing in small to medium size luxury real estate projects within the UAE and abroad.
Recent Projects
An Air conditioned and Luxuriously furnished apartment directly located on the Lemon lake
Avaliable with two car parking slotes for sale at 6,200,000 AED



Seashore Luxury Compound, Abu Dhabi, UAE.
A luxury sea view villa with Gym, Market, Swiming pool, Play courts and Mosque facilities Avaliable for sale at 4,500,000 AED




Al Dana Compound, Khalifa A City Abu Dhabi, UAE.
5 luxury villas, with Gym, Swiming pool, security and land scaping facilities
Avaliable for rent in March 2011 at annual cost of 250,000 AED each



Al Shawamekh Area, Abu Dhabi, UAE
Avaliable for sale at 1,800,000 AED.